Time to hang out on a freshly cleaned backyard piece of paradise!
In addition to all of the other services, Waxhaw PowerWash offers superior deck washing. You know that a nice clean, sanitized deck can be a wonderful place to relax, entertain, and enjoy with family and friends. It's an important task to protect your deck to prolong the life of the wood and maintain an attractive place to gather. This is especially true near water, making pool deck cleaning extra important. If you have a composite deck, we clean those too!
Investing in the cleanliness of your outdoor deck will prevent bacteria, dirt, grime, mold, mildew, algae, or other unwanted substances from weathering the finish of your deck. It also will protect the wood from rotting prematurely. Removing these unwanted elements will improve the health of your outdoor environment. Keeping your deck clean also prevents slippery areas from forming which could be dangerous to your family and friends.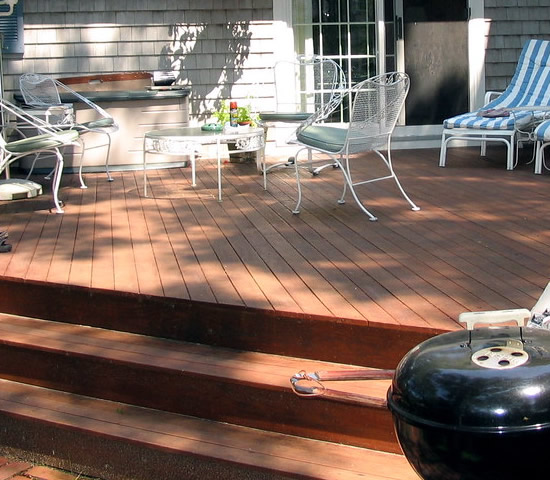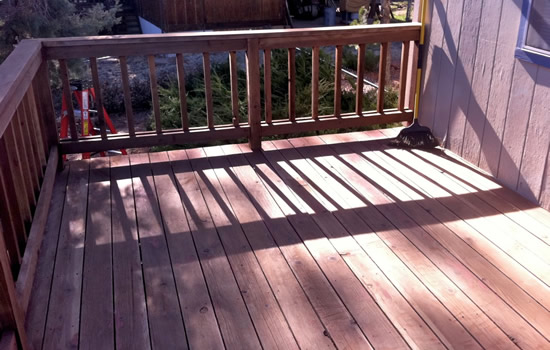 Professional Deck Cleaning
The professional team at Waxhaw PowerWash has the experience and the most up-to-date equipment around to clean and sanitize your deck to ensure you are satisfied with the results. Our specialized soft washing technique will eliminate bacteria, dirt, grime, mold, mildew, algae, or other unwanted substances that have accumulated on your deck.
Your deck is your outdoor sanctuary. We believe with our deck washing expertise, we can restore your deck to a clean, safe, and healthy environment for many fun gatherings to come.
➤ Competitive Pricing
➤ Licensed & Insured
➤ 100% Customer Satisfaction Guaranteed